A Year of Change: How Political Involvement and Awareness are Increasing at East
Politics have always been present at Glenbard East. It is inevitable that the members of any group will hold their own separate beliefs. We are a diverse school, with students and staff coming from hundreds of different backgrounds. 
But the past year has been unlike any other. With a pandemic, capital riots, and a large-scale social justice movement our world was filled with controversy. As the outside world became less and less stable, many students turned to social media as a way to monitor and understand the current climate. 
In a student survey with roughly 30 responses, advertised through Snapchat, when asked why political involvement seems to be increasingly prevalent one anonymous East student said, "I think this is because of the pandemic, an increase in social media involvement in our everyday lives, and the more partisan political environment that we are seeing."
We are living in an age of information where students have access to people, sources, and perspectives all across the globe through social media. So, after a year of isolation, many turned to apps like TikTok and Instagram to connect with others and formulate their own opinions. Many teens used social media as a way to advocate for themselves when they had no other way. 
"Blackout Tuesday," is one example of this. In June of 2020, millions of social media users posted all-black pictures in a collective action to protest racism and police brutality. While one social media post may have seemed small, it demonstrated the power that youth has when working together on platforms like Instagram and TikTok.
East junior Luc Neczek, who participated in this movement said, "I was inspired to take part in Blackout Tuesday after experiencing the death of George Floyd and in order to show support for the Black Lives Matter movement, which I care a lot about at the time. I wanted to help in any way I could and this trend allowed me to do so." 
In the same student survey, 28.6 percent of East students said that they rely on social media all the time to get their news. Even more staggering, 71.4 percent said that they sometimes rely on social media to get their news, with 0 percent saying they rarely or never do so.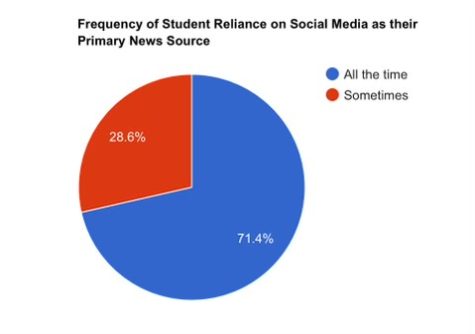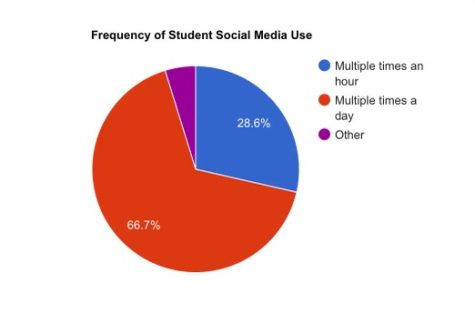 Social media is becoming more and more profound in the lives of today's youth. The pandemic only heightened this, giving students more time to check their phones, scroll through posts, and connect with those around them via the web. 
When asked the same question, why political involvement seems to be increasing, a junior, Ryley Blake had a different response. 
"I feel like the pandemic gave a lot of students time to stop and reflect. Life was a lot less busy not being able to hang out with friends or go to school and it gave me time to see what issues I thought were important," said Blake. 
This statement may be true for students across the country. The pandemic brought a halt to all of our usual lives, giving us time to figure out our values and what political agendas they align with. This past year has filled students' lives with the unexpected and forced them to constantly live through major events, more than most generations experience in half a lifetime.
Social media serves to categorize our youth and greatly influence the way we view and participate in politics. 
The pandemic itself was out of our control, and the many impacts it had are hard to ignore. But looking ahead, our generation appears to be the most connected we've ever been: Our quick ability to interact and easy access to information is what allows us to become involved politically in the issues we believe are worth fighting for. 
Take this survey yourself: https://docs.google.com/forms/d/1uVcdDn8c9GwNaW5qellTppdSHPE8vsfoMBlSHVPYtj4/viewform?edit_requested=true