District 87 proposes new schedule for 2023-24
Anabelle Stevenson often stares at the clock waiting for the bell to ring. The anticipation spills into her brain leaving no room to focus on her work. Many students regularly find themselves in her situation, losing focus in their 48-minute classes.
Recently Glenbard District 87 proposed a new schedule to be implemented for the 2023-24 school year. The biggest change: longer class periods on some days and shorter on others. The school day consists of two four-period days which are 90 minutes and three 8 period class days of 43 minutes.


Some Glenbard East students are displeased by the change, saying that the 90-minute periods will harm their focus in class. 
Freshman Sarah Choi said that she already struggles with normal class lengths and that longer periods will only make it worse.   
"Students including me can barely sit still and pay attention to 45 minutes of learning and being doubled for us would lead to dozing off in class," Choi said. 
However, Annalee Kalbfleisch, junior in Band and Choir, said that it will hopefully benefit music rehearsals by increasing group productivity. 
Joey Rosenthal approves of the new schedule, saying that he doesn't like going to all of his classes every day, and this lets him focus on a few of them at a time. 
Despite time concerns, District 87 enthusiastically supports the longer class periods and believes that it is more beneficial to equip students for the real world.

The longer class periods mirror lengthier college courses, preparing students after high school. According to Mellisa Creech, a proposal committee member and the Executive Director for Teaching and Learning, Innovation, and Instruction, Glenbard conducted research on the courses at the University of Illinois at Urbana Champaign. They found that 77% of courses offered there are 80-180 minutes. 
Creech said that longer class periods provide students with deeper engagement and opportunities to dive deeper into content. 
"I'm really excited about the proposed 90-minute sessions," said Creech. "I think it'd be great for kids to really have an opportunity to dig into a lab or an exciting project and really have time to explore subjects more deeply." 
Nicole Hildreth teaches Honors World History and AP Euro. She said the block scheduling will help in doing some class activities like mock trials or games. 
"For a long activity I sometimes have to split it over two days, or I'll spend the whole period doing it, and then we'll have to debrief the next day. I see myself using those block days for those types of activities," she said. 
According to Hildreth, a challenge teachers face is the small amount of time they would be given to replan their lessons and activities. 
"That's always hard because even though that sounds like not a big deal, it's really time-consuming to do that kind of picky work which I think is a lot of the stuff that happens behind the scenes for teachers," said Hildreth. "The teacher still has to go into every single handout, or every single set of instructions for the students, and make sure that it fits within the new program. And it's not hard but it's time-consuming with less than a year." 
To guide teachers, Creech said that the district will develop programs through the Professional Development Advisory Committee. 
"We will definitely have professional development opportunities for teachers specifically about block schedules in lunch and learn and summer programs," said Creech. 
In Illinois, schools such as Batavia and New Trier have developed total block schedules. Others like Naperville North implemented a moderate change of an 85-minute study hall twice a week.  
Glenbard's proposal was based on research on other schools' schedules and community feedback. It was then created by a committee of administrators and union members representing each school and finally presented on November 14. The school board will vote on the proposal tentatively in January of 2023. 
To create a smooth transition from 8 periods to 4, Glenbard chose a hybrid model in their proposal to avoid an abrupt change and allow for the incorporation of a variety of classroom styles and activities. That model includes two days of blocks, two days with Glenbard hour and eight periods, and one day of eight periods and an early dismissal.
According to Creech, "The proposal is for two days a week of a block schedule because we felt like it was a good combination of things. Teachers will have shorter lessons and longer lessons in the week. It could be a good way to transition to having those deeper learning experiences."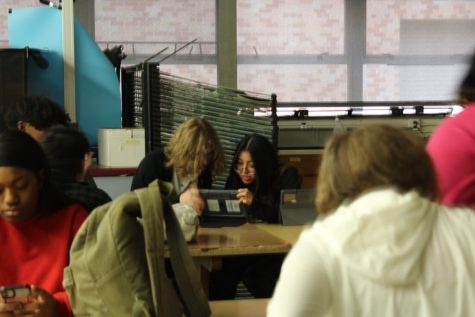 That said, some students feel that it creates too much confusion in their week. Junior Natalie Keas finds it too stressful and chaotic with all the changes happening at once.
According to Corrine Petiprin, a junior, "I think that having two days of block scheduling seems confusing and out of place when the rest of the week is more normal. It seems like students will be jostled around a lot with almost every day of the week being different." 
Another concern with four-period days is that students will be deprived of their favorite classes, like electives, that get them through the day.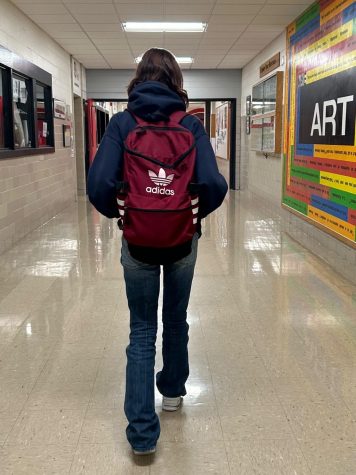 Madeline Bernard is a sophomore who is taking orchestra, fashion workshop, and photography. She describes elective classes as a fun break to wind down and enjoy her chosen passions. 
"Not having electives every day will be a total letdown. Choosing what you want to do in school is very important and manifests in electives because you get to choose. Fueling your interests throughout the day is very important and for many people what makes school fun and exciting," she said. 
Another implementation that the district emphasized as a benefit was a 40-minute study hall called "Glenbard Hour". Many students have to sacrifice their lunch period to see a teacher since they do not have a study hall and are unable to stay after school. This is a time to meet with teachers, make up tests, and participate in advisory activities such as surveys, assemblies, and drills. It also gives students some freedom in what to work on.
Nicholas Scipione, East's science department chair and a committee member said, "One purpose is student agency for students to be able to say I need math help today. I want to see my math teacher. Or saying, Hey, I'm doing really well in math. I feel like playing my trombone today and working on some of the scales."
"The one positive is the time to work with a teacher one on one for longer," said Brooklyn Horton, a sophomore. 
Both students and staff recognize that there is a need for change. However, many suggest that the district should take more time designing a plan or gradually adopting modifications to help students get better acclimated. 
"A lot of us feel like we're still coming out of the pandemic and we're still caring for ourselves and caring for you guys coming out of the pandemic," said Hildreth. "It might be over but it's not internally over. And so I think adding a stressor to it is hard. I just don't really see what the rush is. So if we have something like Glenbard Hour first let's see how that fixes some of the issues." 
Since many students are expressing concern, Scipione emphasizes that the schedule change is just a proposal. The district wants student parent and teacher input before the voting in January. 
"So people seeing the proposed schedule say, Oh, it's a done deal. And everything in there is perfect. There's still a process," said Scipione. "We want to know what students think, which is so important. And we want to have the best product for our students."