A New Class Sprouts at East: Horticulture
Dual credit, a class in which credits apply to both a high school and college level, will be introduced through the horticulture class, starting in the 2023-2024 science curriculum. 
Horticulture, the study of botany, organic farming, and soil science will be taught by David Krodel. Students partaking in horticulture will also study plant applications in the environment. 
Krodel, a teacher of both Honors Biology and AP Environmental Science, plans to advocate for a hands-on learning environment and multiple field trips. 
"Wouldn't it be a lot more powerful to take kids out to see what a landscape architect does or job shadow somebody in one of these capacities and go visit an urban farm of the future?" Krodel asked. 
Krodel has been teaching various science classes for 29 years and has always had an interest in working outdoors. 
"I've always enjoyed getting students outdoors to get their hands dirty in the soil to plant or remove weeds and invasive species that are limiting either the biodiversity of what we natively have here or the beauty of what we want to see in a landscaped yard or in somebody's garden, for example," he said.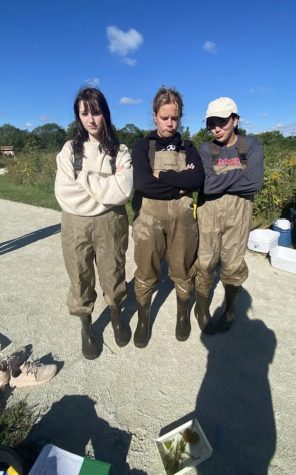 The second semester is sustainable urban agriculture and applies the following ideas to real-life scenarios. 
"I think one of the big things about our world and how it's changing environmentally, economically, and socially, is that the brunt of the impact on our planet is coming from our cities," said Krodel. 
Nicholas Scipione, Science and Engineering department chair and Biology teacher for 19 years, discusses the logistics of horticulture becoming a part of the curriculum. 
Scipione said that he believes horticulture is a necessary class, especially because of the demand agriculture businesses have, as one in every five jobs has relations to farming. He also said that including horticulture as a class in this district originated at Glenbard West. 
Furthermore, Scipione said that horticulture is different compared to other science classes offered at East, 
"This class is solely plant-based, but then also career-oriented, so you have that pathway to good-paying jobs in the agriculture career. And remember horticulture is one semester, then the other semester is urban agriculture."
This will be a dual credit course, meaning the credits earned apply to both a high school and college level, depending on the university attended. 
"So the underlying goal here is to help save money by giving students a head start and  I'd say the second goal, and this is true for both AP and dual credit as well, is to give students exposure to the rigor of what a college course is like," said Krodel. 
Krodel is also in favor of having guest speakers and other activities to bring the community together.
Patrick Barry, a Junior, is currently taking AP Environmental Science and plans to take Horticulture next year. 
"I'm taking the Horticulture class because I think this is an amazing opportunity as next year is the very first time this class is being offered and being the fledgling group for a new class is an exciting chance that doesn't happen that often," said Barry. "Also, Mr. Krodel, one of the best teachers at East, is going to be teaching the class, so I know it will be taught in a way that is informational and engaging, as well as interesting."