What type of mask is right to wear to school amid the highly contagious variant?
Because of the new omicron variant, covid has become much more contagious. When testing positive, quarantine can be from 5-12 days which results in a lot of missing school work. I tested positive a few weeks ago, and I missed three days of school.
While that may not seem like much, the following week I was bombarded with tests and missing homework to make up. A way to prevent this unfortunate situation is for everyone to properly wear a good mask to protect themselves, and others around them. 
So, it's time to upgrade to a higher quality one suited for long hours at school, athletics, and work. But because there is a large assortment of options I tried four common types of masks at school to see which is the best one.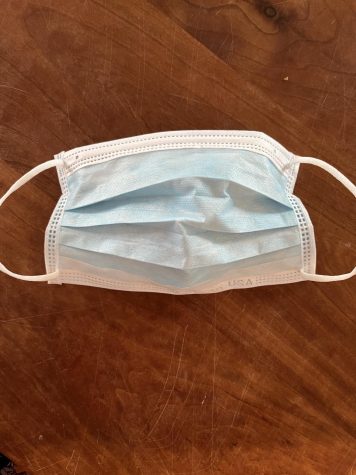 Surgical 
During the first semester I wore surgical masks exclusively. They are comfortable, easy to wear, and provide good protection. I like the wire which isn't as tight as an N95 one but still keeps your nose unexposed. This mask also does not muffle my voice when speaking. I appreciate the ear hoops because I can quickly pull the mask down to my chin if I have to drink water, eat, or go outside. 
Surgical masks can come in different colors, but the most common ones are black and blue. The black ones go nicely with any GE gear or jersey. I wear one when I am performing in color guard or have a softball game because they go with the black uniforms. I usually get my surgical masks from Costco or Amazon because they come in bulk and the ear loops are not too tight. You can buy 50 for $9.99.
They do however have cons. After wearing one for hours in school, they tend to get smelly and sometimes the strap breaks. Also, since I can only use them a few times, I have to throw them out after which is bad for the environment.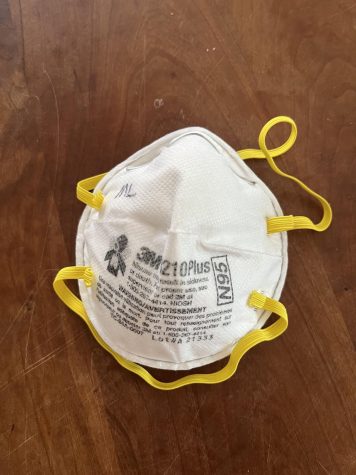 N95
When I had covid I was isolated to my bedroom and bathroom. The only time I could go anywhere else in my house or be with my parents was when I was wearing an N95 mask. I also used one when I was in an airport since I was exposed to so many people.
 I think that these masks are perfect to use when you have tested positive, are exposed to someone with covid, or traveling. In my experience an N95 is comfortable to wear for a few minutes and provides much more protection than other masks. People with immunocompromised family members, or their own health risks may choose to wear these everywhere.  Home depot sells 20 for $21.97.
But wearing them at school is overkill for me. They are bulky in size and the wrap around straps can be hard on my head. Whenever I wear one I put my longer hair up in a bun because it flattens my hair otherwise. My voice can also be muffled when speaking.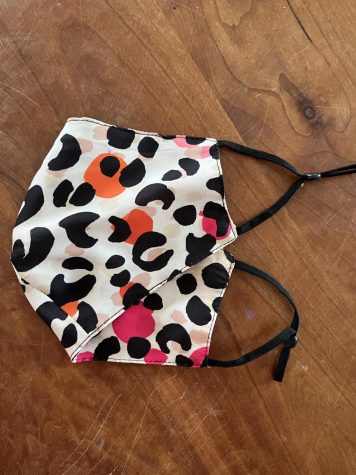 Cloth 
Cloth masks are better for the environment since they are reusable and washable. They come in an array of cute patterns and colors. But recent studies show that they are less protective against the Omicron variant than other masks due to the loose fabric. 
I never wore cloth masks even before this information came out because in my experience I find that they tend to overheat and are uncomfortable when working out or playing a sport.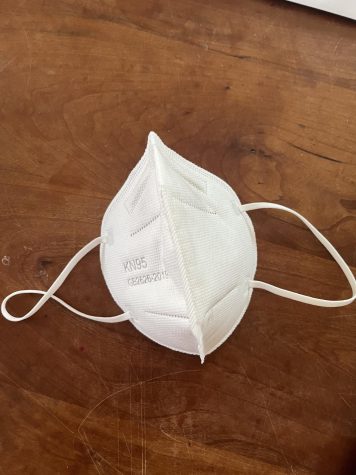 KN95
A great in between of N95 and surgical are KN95 masks. I think that these are perfect for school because of the fit, protection, and reusability. These masks fit well on a face. They are big enough to stay on your nose and the material is soft on your skin. KN95 also provides more protection than a surgical and cloth mask. The only issue I have is that the nose wire is not as strong as the surgical mask wire. 
Nowadays Covid is even more contagious than before and 95% of air particles are filtered out from this mask. You can wear a KN95 to school and use it multiple times without it smelling, wrinkling, or breaking. Amazon sells 20 for $22.
During this process I felt like Goldilocks, from wearing masks that were big and bulky one day, to dainty pieces of cloth another. But my perfect bowl of covid porridge is the comfortable and protective KN95 mask.