Broadway Alum Bero Brings a Bang to Easts Theater Department
 Andrew Bero, Broadway prodigy and now, the theater department's newest director and speech arts teacher, is starting off his time at Glenbard East High School with a bang by directing the first musical in four years, Mamma Mia.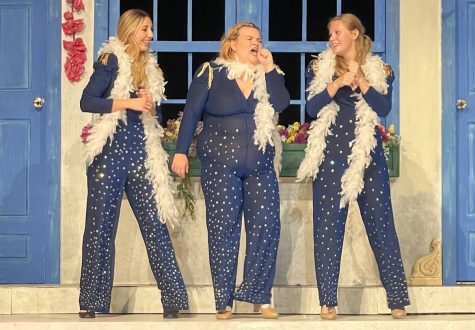 Theatre and acting has consumed Bero's life since the first time he watched the Tony Awards at a very young age. 
"I think I'm so fortunate that I found it when I was so young, but really, theater meant the world to me because I think theater provides community and family structure for people that may really be wanting it," he said. 
Bero recalls his first broadway show, Jesus Christ Superstar, with Ted Neely, the original star of the movie. Performers, including Mr. Bero, toured in 2007 and had the opportunity to do TV promotions. 
After Broadway, he said he wanted to settle down and teach. Bero previously was a teacher and head theater director at Dundee Crown High School.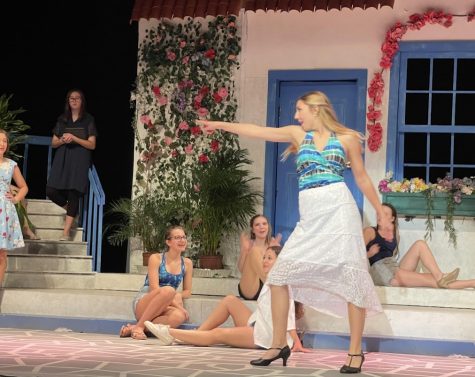 When asked about how East would bounce back from not having a musical for four years, he responded, 
"So our plans are just that we're sparing no expense, and we're not taking anything down. Everyone who auditions got in, and everyone who auditioned is not only in but they're learning 17 dances, they're singing along with it. We're building a huge set. We're just going big. We want to invite our community back in to really experience what Glenbard East theater has to offer."
Mamma Mia, tells the story of Sophie Sheridan, who sends three letters to her three potential fathers. As the date of her wedding with her boyfriend approaches, the three men are invited to the wedding, where Sophie's mother, Donna, will also reconnect with each.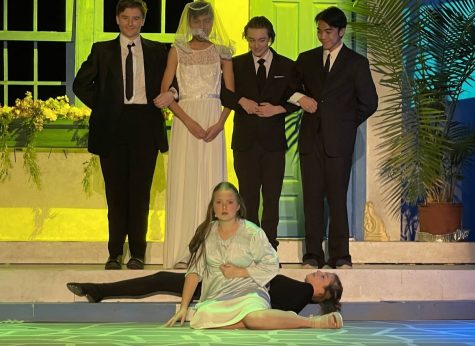 With such a large cast, Bero alludes to the fact that many different clubs will be integrated into Mamma Mia. Specifically, the Urban Majorettes, a cultural dance group will perform at the end of act one. 
Jackie Hernandez, a senior at Glenbard East who is featured in the ensemble and a part of the bridal party in Mamma Mia, joined theater as a junior. When asked what first interested her in Glenbard East's theater program she said, 
"I would say the people because everybody there was so nice and they all had different backstories and they're just all very unique and different."
Hernandez describes Bero as being patient, easygoing, fun, and one of the best people she knows.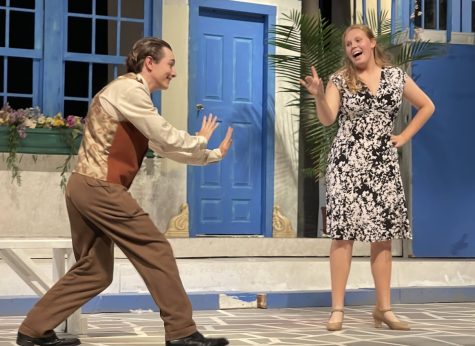 Corinne Petiprin, a junior at East plays Lisa, a friend of the lead, Sophie Sheridan. Petiprin has been in theater programs since sixth grade, starting backstage to now, acting. She believes theater has always interested her since her parents took her to see the Nutcracker, a ballet. 
When asked about Bero, Petiprin says, "I love the positivity he brings to the theater department. I think he's a super cool new perspective."
Mamma Mia, the first musical in four years, will make its debut from November 17th through the 19th. Purchase your tickets here.