2022 Christmas Gift Buying Guide
Though Christmastime is considered "the most wonderful time of the year", for some it can be the most stressful time of the year. Family visiting, planning parties, and especially, gift giving are all time-consuming and can hold you back from enjoying the holidays. I consider myself a pretty great gift giver, so if you're struggling with shopping this Christmas season, check out some of the ideas I've come up with below to make your holiday shopping experience a little less stressful. 
For your Older Sibling
Weighted blanket – $29.99 at Walmart (https://www.walmart.com/ip/Tranquility-Antimicrobial-Quilted-Weighted-Blanket-12LB/740799417?wmlspartner=wlpa&selectedSellerId=0)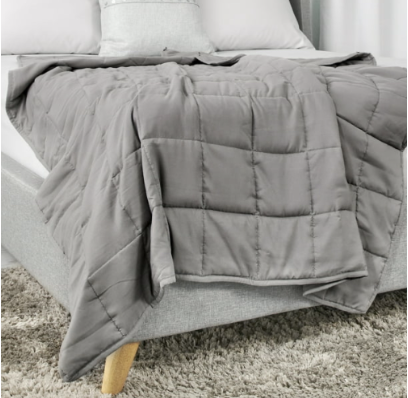 As high schoolers, we often are unable to get a full 8 hours of sleep. The sleep we do get often is really bad quality, and not very energizing as our minds are ridden by upcoming tests and homework assignments. This weighted blanket can help increase the quality of your siblings' sleep, provide benefits similar to acupuncture therapy, and bonus, keep them warm this winter. Photo courtesy of Walmart.
Bluetooth JBL Headphones – $49.95 on Amazon 
These headphones are a great alternative to Beats that won't break the bank and provide great sound quality. They come in 4 colors making them a great gift for any music lover! Photo courtesy of JBL
Reusable straws – $6.89 on Amazon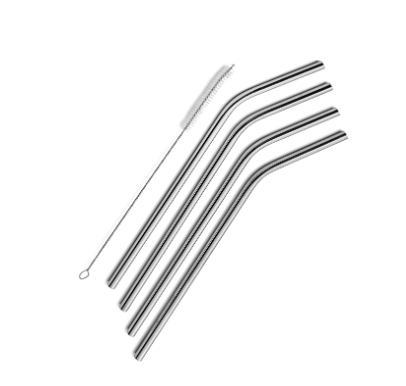 I know the "save the turtles" trend was two whole years ago, but the message is still valid. Straws are a huge pollutant in the ocean. Encourage environmentally friendly sipping this winter with these reusable straws! Photo courtesy of SipWell
Charger – $9.99 on Amazon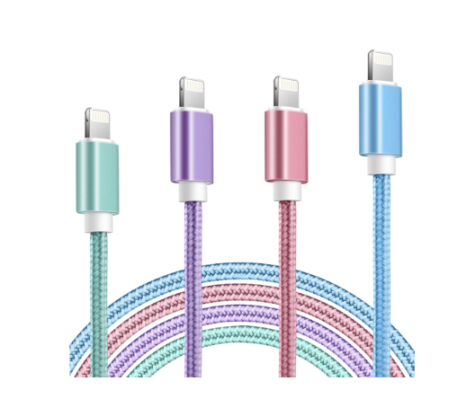 Chargers are a constant source of conflict, never knowing which is mine or my siblings. These colorful chargers will solve this problem, as they come in so many different styles that are surely easy to tell apart. Get your sibling some fun colored chargers this Christmas and you'll never have to worry about them stealing yours again. Photo courtesy of Souina
Silk pillowcase – $23.99 on Amazon 
As teenagers, I swear we try every skin-clearing product and absolutely none seem to work. But, face soaps and lotions aren't the only solutions. Silk pillowcases pick up less oil and dirt than typical cotton, leading to cleaner skin and better hair health. Those struggling with acne, or anyone wanting a fancy pillowcase, would love this. Photo courtesy of ZIMASILK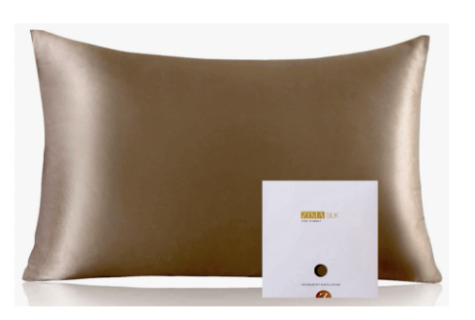 Shower speaker – $22.99 at Walmart 
Self-care is so important, and as students, we often don't get a lot of time to put aside for ourselves. This waterproof speaker can make the essential showers just a lot more relaxing. Photo courtesy of Cshidworld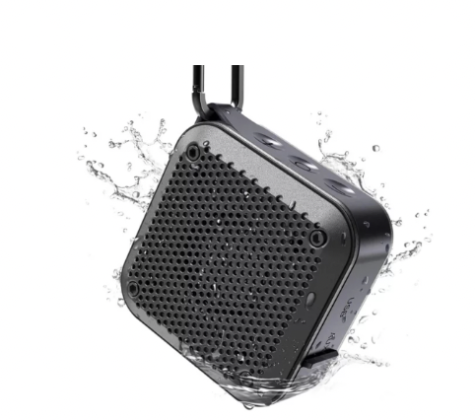 Pajamas 
Women's fit – $25 at Target
Men's fit – $25 at Target
I personally didn't think pajamas could get any better until I saw Target sold matching pairs. I am sure that your sibling would love to match pajamas with you, and it's sort of a gift to yourself as well. If you're not really into the whole twinning thing, then you could just stick to getting them one of the many pajama options target offers. Photo courtesy of Target
For your Younger Sibling:
Walkie-talkie – $21.99 at Walmart
Let's be honest, after seeing "Home Alone", we all wanted to scheme and stand up to the bad guys in our lives just like Kevin. These walkie-talkies are a fun activity for both you and your sibling to bring out your inner "Home Alone". Photo courtesy of ATOPDREAM
Tamagotchi Pix – $59.99 at Target
The classic "Tamagotchi" recently got revamped and is a lot more advanced. Originally this toy was simply a little character that you took care of. You can now add your friends, take pictures, learn how to cook, and plan parties all on this little device. As a 16-year-old, this toy sounds so cool, I might have to add it to my list. Photo courtesy of Target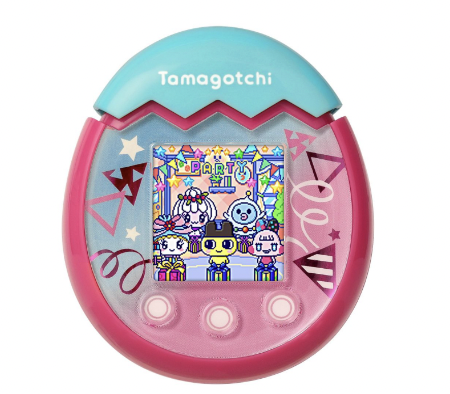 Board games 
Guess Who? – $11.99 on Amazon 
This classic board game is always a hit; players take turns guessing the opponent's "identity", by asking questions to rule characters out. The ultimate goal of the game is to figure out who each player has been assigned to. Photo courtesy of Hasbro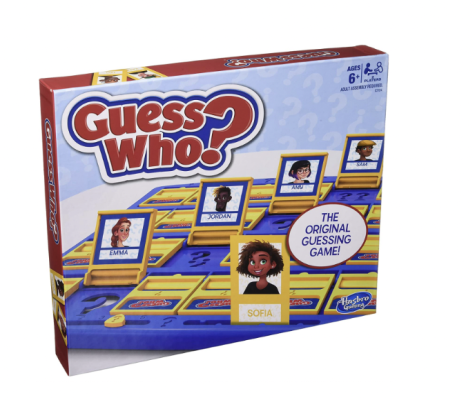 Taco Cat Goat Cheese Pizza – $9.99 at Target
Though this game may seem a little confusing at first, it has been a huge hit amongst my family and friends. It brings out the competitive side of players, placing cards down until they align with the word being spoken. Photo courtesy of Target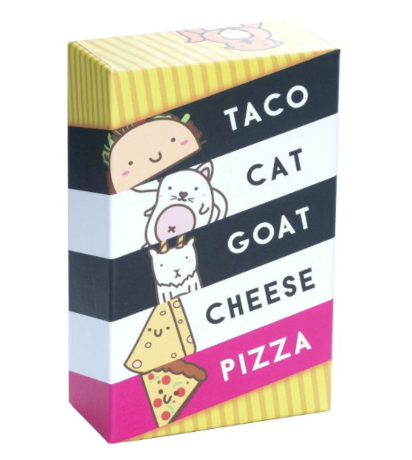 Animal Upon Animal – $24.99 on Amazon
Though this game is mainly aimed at a younger audience, it is a great way of having fun and bonding with your sibling. Putting a twist on Jenga, players stack animal-shaped blocks until they fall.  Photo courtesy of HABA Store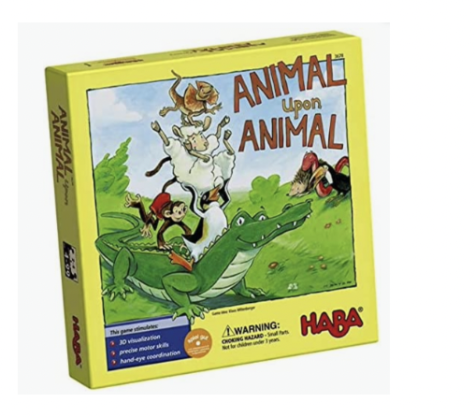 Melissa and Doug Vet Set – $20.99 on Amazon 
Give your sibling who loves their stuffed animals excessively a way to love them a little more with this toy vet set. Photo courtesy of Melissa & Doug Store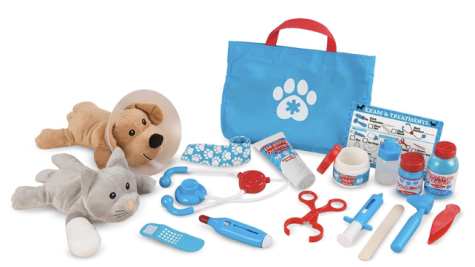 Play-Doh Gingerbread House Builder – $15.98 on Amazon
Help your siblings bring out their creative side in a festive way with this Play Dough gingerbread house set. It can be reused each year or set out to dry as a permanent decoration.  Photo courtesy of Play-Doh Store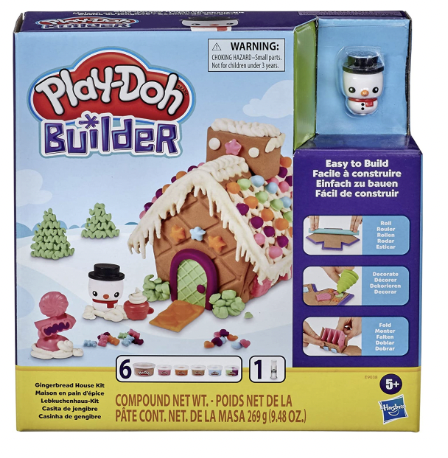 For the parent figure in your life:
Necklace with Child's Engraved Initials – $42+ on Etsy 
This customizable necklace with you and your sibling's initials engraved is an extremely popular gift. I bet the parent figure in your life would be happy to rock this necklace, while also carrying a little bit of your love with them. Photo courtesy of ShadowAndSun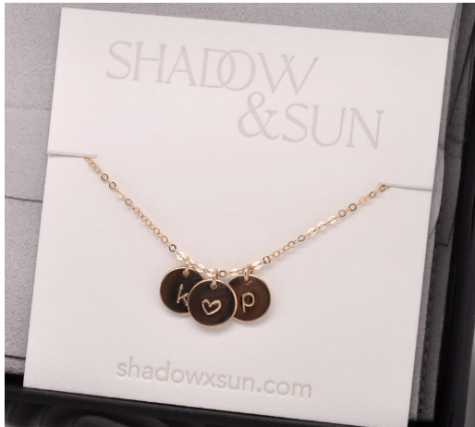 Tea Subscription Box – $16/month on sipsby.com 
Treat the parent figure in your life to a once-a-month subscription box including a different flavor of tea each month, and other customizable options. This is sure to keep them warm. Photo courtesy of Sips by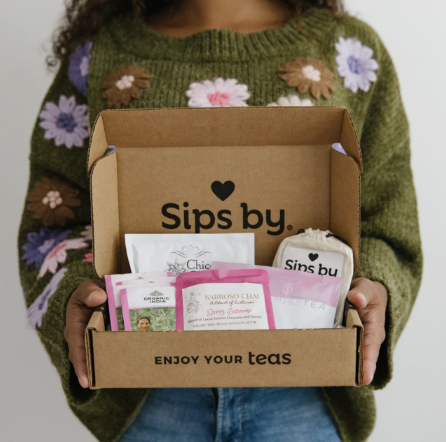 Coffee Subscription Box – $24/month on beanbox.com 
If your loved one isn't a fan of tea, this Coffee Subscription box is sure to be a hit, with flavors tailored to their specific taste. Photo courtesy of Bean Box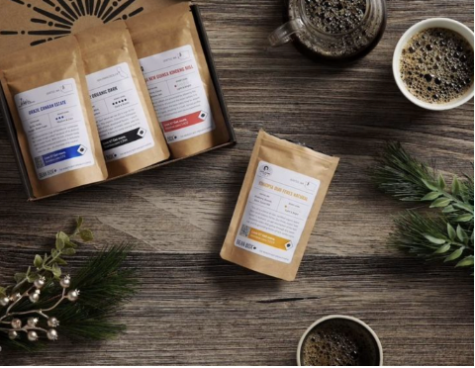 Food saver – $69.99 on Amazon
This one is a favorite in my household. This food saver can seal practically any bag in seconds and keeps snacks fresh much longer than your average bag clip. Photo courtesy of Mueller Austria Store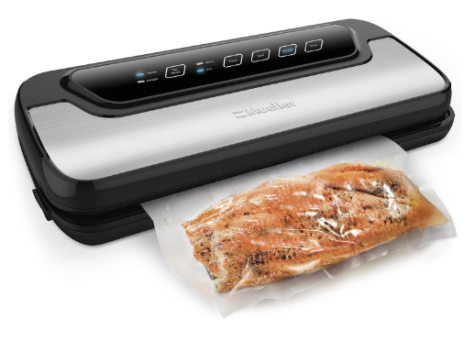 Yeti – $35 on yeti.com
This insulated YETI cup will keep your parents' hot drinks warm while commuting during the cold midwestern winters. This would definitely pair well with either a tea or coffee subscription box. Photo courtesy of YETI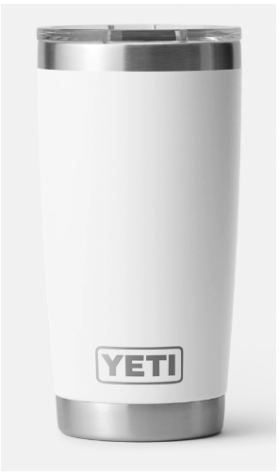 Blue light glasses – $16.99 at Target 
With many jobs being remote, parents spend a lot of their day on the computer, which can strain their eyesight. These blue light glasses not only are very fashionable but also will protect their eyes from excessive screen time. Photo courtesy of Target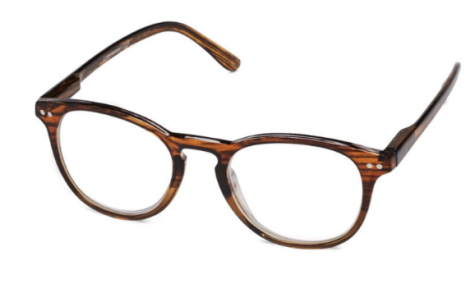 Blue Sky 2023 Planner – $11.99 on Amazon 
Adult life can be very stressful. Many parents are booked down to the minute, but it can be hard trying to remember that all on your own. Help your loved one cut down on their stress with this affordable, yet in-depth planner. Photo courtesy of Blue Sky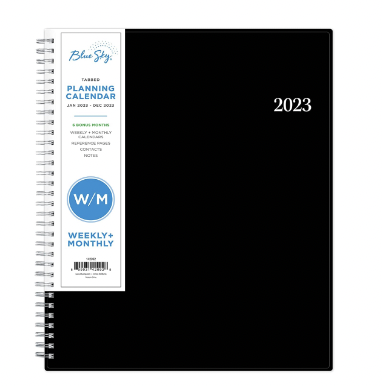 For your significant other:
We're Not Really Strangers board game – $20 on werenotreallystrangers.com
Get to know your significant other better through the couples edition of the game "We're Not Really Strangers". The cards included asks questions that can help deepen your understanding of your loved one. Photo courtesy of We're Not Really Strangers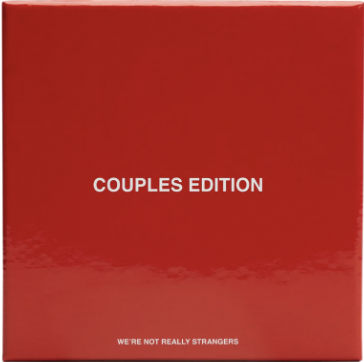 Custom music thing – $14.99+ on Etsy
Everyone loves music. Customize this decor with your loved ones favorite song, or add a picture of you two with a song that reminds you of them. Photo courtesy of GaurdianByKAREN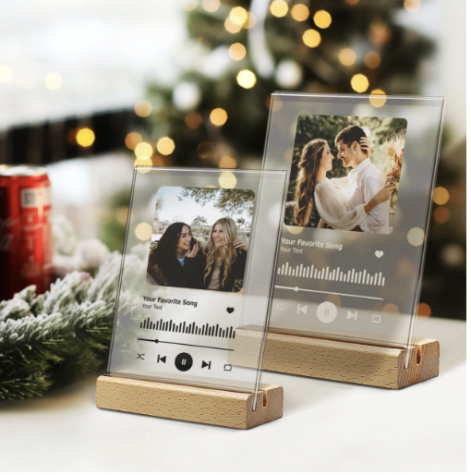 Projector – $45.99 on Amazon 
Bring the movie theater to you with this projector. Make some popcorn and have a fun date night from the comfort of your own home. This projector is compatible with computers and phones with the proper adapters. Photo courtesy of Yohren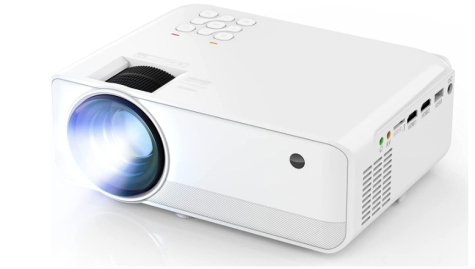 Escape room in a box – $32.99 on Amazon
Another date night idea, but this time you get to mimic popular escape rooms from home with way less pressure, and for a fraction of the price. This game is lots of fun, and there are many different options available. Photo courtesy of Mattel Games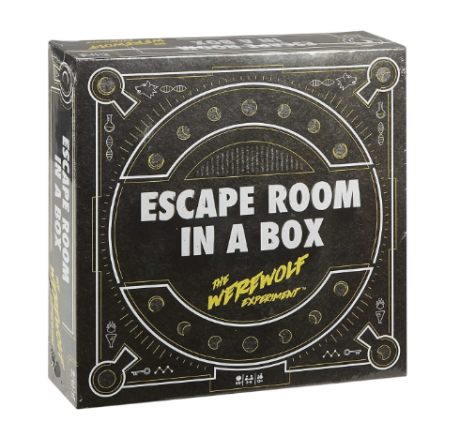 For your friends:
Phone Wallet – $9.99 on Amazon
I know you have that one friend that never has their wallet on them. This wallet sticks to the back of your phone, which in this age is hard to forget. Buy this, and you won't end up having to pay for them ever again. Photo courtesy of Puxnoin
Clinique Pretty in Pinks Set – $25 at Ulta
When someone tells you they just want "makeup" for Christmas, it can be a bit intimidating. What kind of makeup do they want? What brand? You don't want to buy them an expensive product that they won't end up using. This set is a great choice because it is affordable and of great quality, including mini mascara, lipstick, eyeliner, and eyeshadow. Photo courtesy of Clinique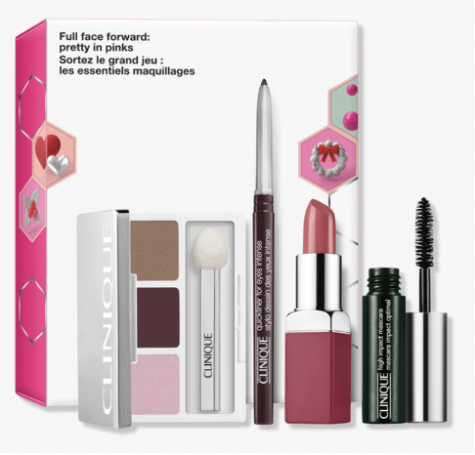 Slippers 
Men's fit – $19.99 at Old Navy
Women's fit – $24.99 at Old Navy
Slippers are a must to keep your feet warm in the winter. Socks just aren't doing enough! Old Navy has a huge selection of slippers, in a variety of different colors. Both photos courtesy of Old Navy
Portable Charger – $19.99 on Amazon 
I can promise you that this portable charger is worth the price. It seriously charges your phone so fast, and that one friend always asking for a charger and looking for an outlet will be relieved when they have this on their side. Photo courtesy of Anker Store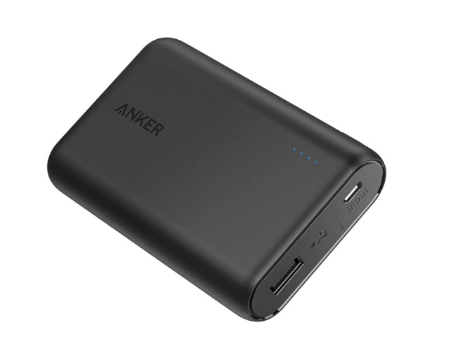 White Nike Socks – $22 at Dicks Sporting Goods 
When I was younger, getting socks as a gift was the worst. But, once I started wearing these socks, I realized I could never have too many. They never go out of style and can be used for practically anything. Photo courtesy of Dicks Sporting Goods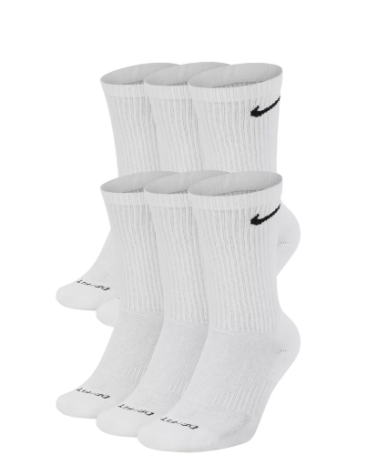 For your Grandparent:
Fill-in Recipe Journal – $23.99 on Amazon 
Almost every grandparent has tons of family recipes that are passed down. Though these recipes often lose key components as they age. This kind of "fill in the blank" recipe book will help family recipes stay alive for ages. Photo courtesy of SOLIGT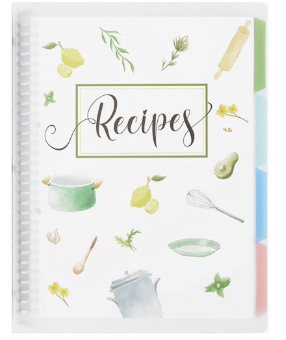 Silicone baking mat – $15.98 on Amazon
Baking is a love language for many grandparents. But, regular parchment paper can get quite annoying and also is not exactly environmentally friendly. These silicone baking mats are reusable, saving time and money. Photo courtesy of katbite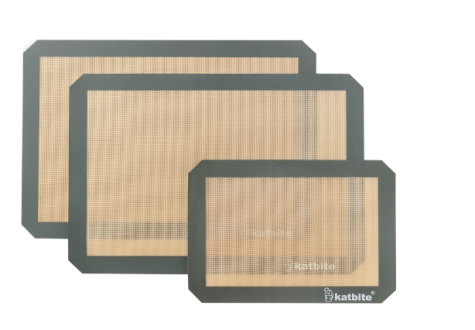 Diffuser and Essential Oils 
This magical pairing is like a long-lasting candle, that you don't have to worry about being a fire hazard. Both photos courtesy of Target
Diffuser – $15 at Target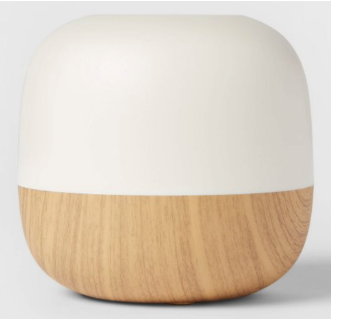 Essential oils – $18.99 at Target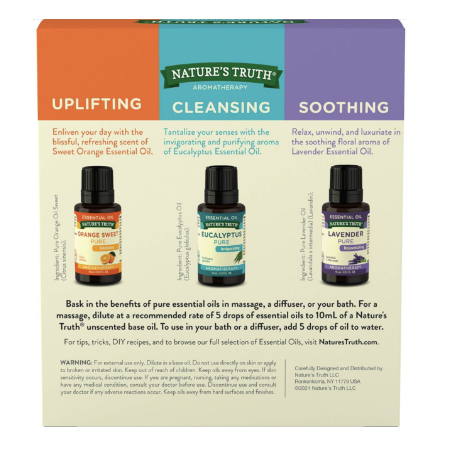 Echo Show – $34.99, originally $84.99, on Amazon
Technology can be pretty difficult to handle for those who haven't grown up with it. The Echo Show is very handy, as it is extremely simple to set up and can answer any question asked. This piece of technology can actually help your grandparents figure out other types of pesky tech, such as phones and computers. Photo courtesy of Amazon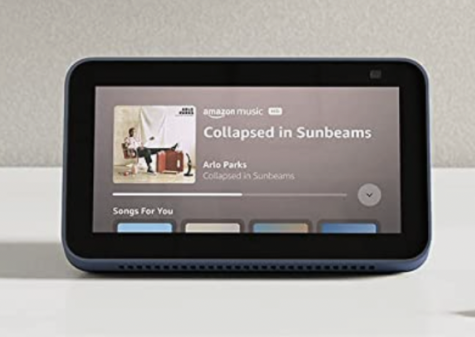 Audible Subscription – $15/month on Amazon  
After retirement, many develop new hobbies such as reading. Audible is an app where you can access over 200,000 audiobooks, with a monthly subscription fee. You can purchase a set number of months for your grandparent and they will be able to explore a love of reading. 
For your teachers:
Whiteboard markers – $12.29 on Amazon 
One of my favorite things to do is draw on the whiteboards at school (with my teacher's permission, of course), but often the selections of dry-erase markers are a little depressing. Gift your teacher some fun dry-erase markers to give them and yourself more variety. Photo Courtesy of Crayola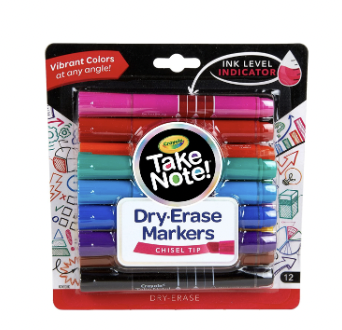 Hand sanitizer – $19 on Amazon
Buying gifts for a teacher is often hard, but sticking to the basics almost always works. Gifting your teacher hand sanitizer for the classroom is sure to get you an A, in even the toughest classes. Photo courtesy of Purell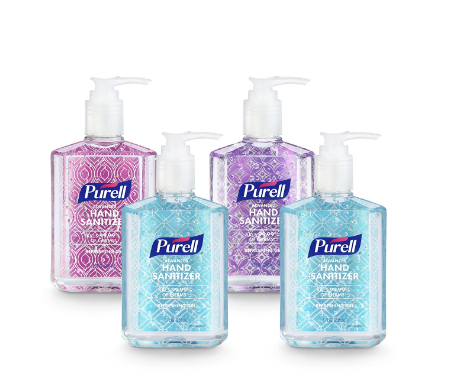 Succulent and Cactus starter Kit – $35 on homegrown-garden.com
The winter can be very depressing. Snow is pretty, but usually, we're stuck staring out the window at a bunch of leafless trees. Make your teacher's winter a bit greener with this succulent and cactus kit. Teachers are able to plant and grow succulent plants or a cactus using this kit. These plants are very easy to take care of and require minimal watering. Photo Courtesy of Home Grown