Alternative Adventures for the Bored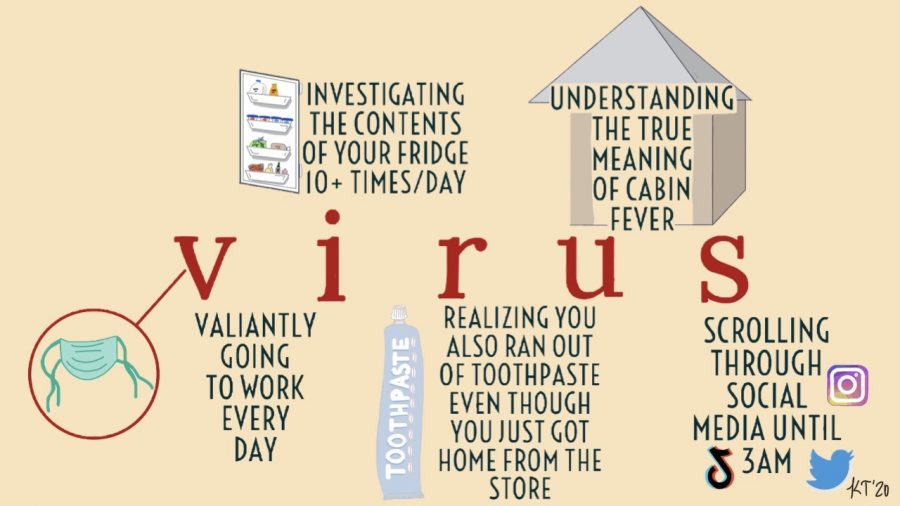 As we enter our sixth week of the stay-at-home order, many of us might be getting a little stir-crazy. While this time at home may seem like the perfect time to binge every show on your list, there's only so much time one can spend in front of the TV before losing one's mind. So, here's a list of activities that will provide alternative adventures for the bored. 
Sleepover Saturday (or any day, they're all the same)
Missing your social life or just can't take another second with the family? Organize a sleepover or hangout with your friends! Apps like Zoom or Google Hangout are perfect for hosting groups. With screen-share features, these apps can also allow a movie showing while still being on a call with friends! Pick a date, movie, get into comfy pjs, and make sure everyone knows it's a BYOS (Bring Your Own Snacks) kinda night.
Heroes Need Help Too
In this hectic time, it's easy to feel helpless and trapped at home. It can feel like unless you went to medical school, there's nothing for you to do. That's not true! There are so many ways to help out. If you know how to sew, many places are running out of masks and can use cotton ones! Try this pattern here. If sewing isn't your forte, don't fret. Another way to help is to support local businesses by still using their services. Local restaurants are still open for delivery and many other places are offering online services too! Even sending monetary donations to charities who are helping those currently unemployed is great. If none of these are doable for you, you can simply let those who are working feel your appreciation! Writing cards, making a post on social media, or participating in an organized thank you (like the cheering at 7:00 pm in NYC) is fantastic! 
Learn Something New
It is a lot more fun to learn something if you get to choose what the subject is. With all this time at home, it's the perfect time to pick up a new skill! Learn a new language with apps like Duolingo or MemRise. Always wanted to take a dance class? Now you can, with hundreds of free live streams offered by some of the best dancers out there. ABT's principal dancers Isabella Boylston and James Whiteside offer three ballet classes a week on IG Live and the Radio City Rockettes offer dance classes on Thursdays and workouts on Tuesdays on IG Live as well. If something physical isn't up your alley, try a virtual museum tour. Time Out Worldwide has a list of museums all over the world that are offering online access to their facilities. See the list here.
Send Some Mail, not an Email
While sending physical mail takes longer than it does to click send on an email, we're all stuck at home long enough for the wait. Plus, sending letters is fun! Grab some paper and markers and write a little letter to a friend or family member. You could include anything you wanted in the letter. An update on your quarantine life, a joke, or your deepest darkest secret. Whatever makes you happy! Throw in a photo or some stickers for an extra fun touch. Then stick it in an envelope, send it off, and wait for a response! 
Go Exploring
As of right now, we are allowed to go outside for exercise. So take advantage of this and go outside! Take a walk around the block or bike around town. The Illinois Prairie Path and the Great Western Trail both pass through Lombard and other towns in Dupage County. If you have a yard, spend some time there. Breathe in fresh air, create some chalk art, take a nap. If the weather ever decides to sort itself out, try to enjoy the nice spring air! Just be sure to maintain the 6ft distance.
Just Dance
Times are crazy, but what can't a little dance party fix? DJs like Chicago-based group Slo' Mo' host weekly dance parties on their instagram. Dancer Mark Kanemura also hosts daily dance parties/workouts online. Follow either of them at slomoparty and mkik808 on instagram to join in on the fun. If their parties aren't your style, make your own playlist and just dance! Either have a one person party in your bedroom or video-call some friends to join in! 
Go to a Concert
While many artists have pushed back their new music release dates, many more are hosting virtual concerts for your enjoyment! Many artists are doing mini concerts on their own social media, so be sure to follow your favorite artists or check this list of streaming artists here. On a larger scale, join others on April 18th for One World: Together at Home, a digital broadcast of a star-filled lineup. Tons of artists are participating in this huge collaborative concert in order to raise money for health care workers. You can find more information on how to join and see the official lineup here.
Book Club Baby
With all this extra time, it is the perfect time to pick up a new book! If you aren't usually one to read for pleasure, drag some friends in and create an online book club. Check with your local library to see their online alternatives available during the quarantine. East's library has several services available including Overdrive and Open eBooks app. Both of which give students access to ebooks and audiobooks for free. So pick a book, enjoy reading (or listening), and set a date to video-chat some friends to discuss the book. You could even organize a movie night and watch the movie adaptation of your book!
Breathe
The world is in a very different place than it was just a month and a half ago. So many drastic changes have occured and many of our lives have too. With so many changes happening, it is easy to get lost in the chaos of it all. During this time it is important to remember to breathe. Take some time for yourself to check in, ensure you are taking care of your personal heath, both physical and mental. It is okay to not feel okay. Please know that Glenbard East has many resources available during this time, read more here. Take care, Glenbard East!
About the Contributors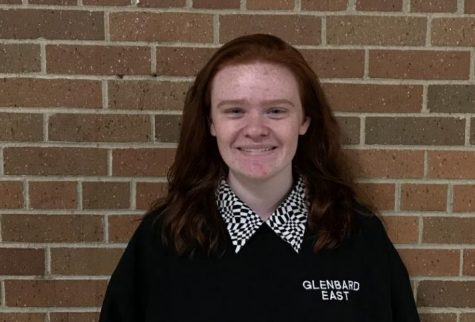 Abeline Glenzinski, Arts and Entertainment Editor
Abby is a senior and she has been involved with the echo for one year as an Arts and Entertainment Editor. Abby also participates in theater and ballet,...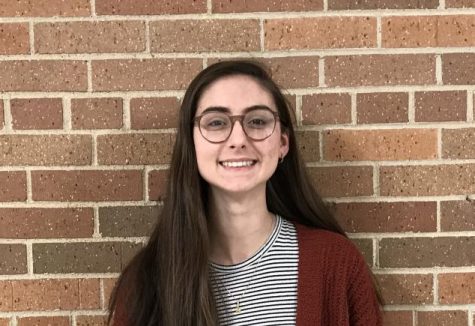 Katie Tonielli, Arts and Graphics Editor
Katie is a senior and is the Art/Graphics/Photo editor. This is her first year as part of the Echo Newspaper team.  She also participates in Math Team,...